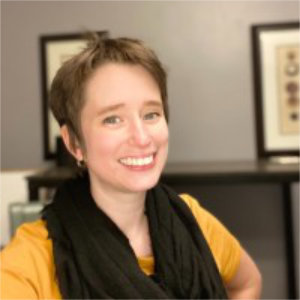 Andrea T Juarez
Business Development Revenue Management, Customer Success @ SAP
Andrea T Juarez volunteers as an Autism at Work Lead at SAP, supporting as the main local point of contact for employees in the USA. She supports current employees and managers with navigating the day-to-day and manages the USA Autism at Work community engagement. She works with two of SAP's external partners, Neurodiversity in the Workplace and EvoLibri, as well as internal Talent Acquisition to help identify roles for candidates interested in careers at SAP. In her full time role, she runs operations for Revenue Management, an emerging talent Cloud sales team within Customer Success.
Andrea has been involved with the SAP Autism at Work program since 2014, when she was assigned as a team buddy a new hire who joined in the first Autism at Work cohort hired in the Newtown Square, Pennsylvania office. Meeting some of her best friends through the hiring program, her advocacy and appreciation for neurodiversity quickly increased. Ramping up her involvement to that of a mentor, she hoped to help foster successful, fulfilling careers for individuals at SAP. In 2020, she officially joined as an Autism at Work Lead with aims to increase the rate of inclusive interviewing and diverse hiring.
She is also one of the allyship co-leads for the internal employee resource group, Autism Inclusion Network, which strives to create inclusion with the understanding that everyone is multi-faceted, with many defining characteristics and descriptors that deserve to be understood and accepted.
On a personal level, Andrea lives in Delaware County with her husband, one-year old son, and dog. Her hobbies include reading, boardgames, and keeping up with the latest water-cooler shows.