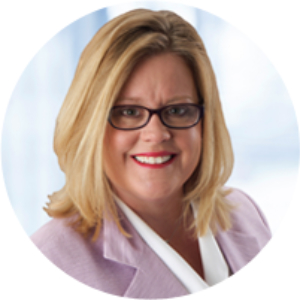 Leah Fox
EVP Technology and Services Delivery @ LoanLogics, Inc.
As EVP Technology and Services Delivery, Leah Fox is responsible for leading the LoanLogics world class customer success organization which includes: Delivery, Account Management, Customer Service, Software Engineering, Software Testing and Quality Assurance.
Prior to joining LoanLogics, Ms. Fox served as Head of Solution Delivery Services for eBay Enterprise which included project management, business analysis, technical sales support, change enablement and training. She frequently led cross functional initiatives involving e-commerce operations including merchandising, analysis, usability, customer service, fulfillment, technology and on-line marketing.
Before joining eBay, Ms. Fox worked at several insurance and technology companies serving as IT manager, testing manager, project manager and manager of Product Development.
Ms. Fox holds an MBA from Pennsylvania State University, a BS in Statistics from Virginia Commonwealth University where she performed her graduate studies in Operations Research and has held the status PMP (Project Management Professional). She has spoken at the Philly Women in Technology Summit, serves as Vice Chair on the board of ITAG (Innovative Technology Action Group) and actively supports GETT (Girls Exploring Tomorrow's Technology).