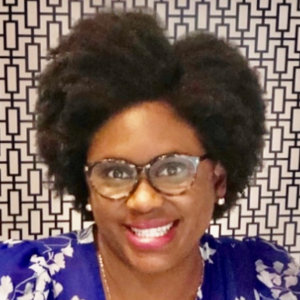 Natalie Plummer, Esq.
Director of Diversity, Equity and Inclusion @ Bentley Systems, Inc.
Natalie S. Plummer is the current Director of Diversity, Equity and Inclusion at Bentley Systems. Natalie manages Bentley's IDEA (Inclusion, Diversity and Equity Alliance), made up of five distinct affinity groups: Bentley OpenPride, Women of Bentley, POCUS (People of Color US), OpenAbilities and Veterans at Bentley. She is also directly involved in supporting and or spearheading collaborations with educational organizations focused on increasing opportunities in STEM for underrepresented groups.
Natalie attended the State University of New York at Albany for her Undergraduate degree, the University of North Carolina Chapel Hill for her Law Degree, and Cornell University for her advanced certificate in Diversity and Inclusion. Natalie started her career as an attorney, and practiced law as a litigation/trial attorney for over twenty years. During her tenure as a partner at a prominent Philadelphia firm she recognized that some underrepresented groups were not climbing the corporate ladder at the same rate as their counterparts, and some colleagues felt disconnected, as a result she expanded her focus and served as the Co-Chair of the Diversity, Inclusion and Community Engagement (DICE) committee. The goal of the committee was to address those areas of unconscious bias that may have been preventing the firm from increasing diversity. The committee also did community service initiatives with, including but not limited to, the homeless and veterans, that energized the colleagues and staff.
Natalie also taught at Delaware Community College, and as a diversity consultant for Urban Trauma, a diversity consulting group. Through her work as a diversity consultant Natalie has led trainings on implicit/unconscious bias, microaggressions and editing work policies and responses. Natalie is dedicated to creating an inclusive, equitable environment for all.