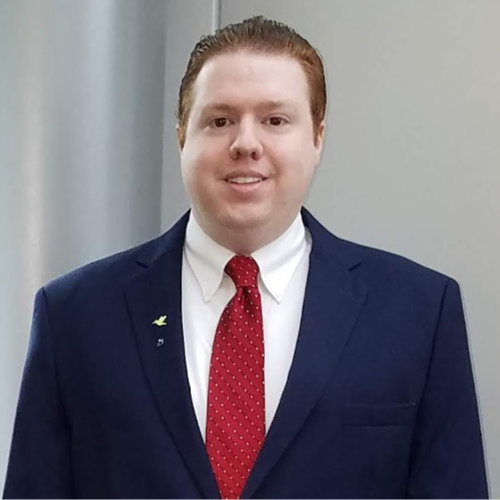 Patrick Viesti
Order Execution Manager @ SAP
Patrick Viesti is an Order Execution Manager for SAP's Data Center and Infrastructure Supply Chain, Global Cloud Services, Technology & Innovation and joined SAP through the Autism at Work Program in 2014.
Mr. Viesti supports SAP's Cloud customers in the procurement and build of their hardware solutions; his strengths are in leadership, teamwork, and project management, but he has a passion to advocate for individuals on the Autism Spectrum. One of his professional goals is to be recognized as one of the top talents that he aspires to be.
Mr. Viesti has spoken at the United Nations on behalf of SAP's Autism at Work Program in 2015 and shared his personal views and insights via a Round Table Discussion on Employment and Disability with U.S. Senator Bob Casey of Pennsylvania on how he can help autistic Pennsylvania citizens to find and keep employment.
Mr. Viesti received the Delaware County Community College Rising Star Award in 2017 for his accomplishments in the community and has been interviewed about his personal journey by the following news groups: CBS This Morning, Al Jazeera America, NHK World News and Inc. Magazine.
Mr. Viesti has collaborated with the Worker's Council of Southern New Jersey about SAP's Autism at Work Program and been featured in the SpArc Philadelphia's Neurodiversity in the Workplace Campaign.
Before joining SAP, Mr. Viesti was involved with several independent film projects. He is the only 3-year consecutive award winner for Best Marketing Campaign for Project Twenty-1's Film & Animation Festival from 2011-2013.
Today, in his free time, Mr. Viesti continues his love of film and pop culture by creating articles and podcasts with his friends.